© 2014 Raymond Island Net
Other rights may be detailed in text
News updates
Send email with subject 'subscribe' to receive free weekly updates: RaymondIslandNet@gmail.com.
Rainfall
Last month: 87.5 mm
Contact us

Send feedback with the subject 'feedback' to: RaymondIslandNet@gmail.com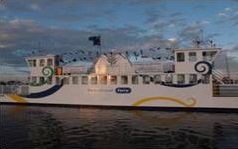 Fishing

Catch the weekly fishing report.
© 2016-2019 Raymond Island Net
Other rights may be detailed in text
SPECIAL NOTE JULY 2019: East Gippsland Shire is currently undertaking a Project to develop a Level of Services Agreement for the Ferry. More information and links to documents on the FERRY PAGE.